The urban food policy community is alert to the benefits of higher-level Food Policy Councils and city food departments, but there is less attention on organisations dealing with urban food at community level. This means there is untapped potential for sharing experiences and learning between urban farmers' networks in different city and country contexts.
Any group of urban farmers can form a network, and there are several benefits. Networks can be a platform for advocacy and for connecting with local governments. They can help farmers to tap markets and establish commodity chains, and deal with challenges collectively. They can also serve as fora for training courses.
Mazingira Institute, the RUAF Global Partner based in Nairobi, Kenya, works with several urban farmers' networks in East Africa. Diana Lee-Smith explains the history, organisation, and work of three networks in Kenya and Tanzania.
---
Nairobi and environs farmers' network
Since the early 2000s the Nairobi and Environs Food Security, Agriculture and Livestock Forum (NEFSALF) has been meeting at Mazingira Institute, which provides space and help in organising.
The idea came from a forum on food security, urban agriculture and livestock, convened by Mazingira. It linked government, private and civil society actors, plus community members.
Farmers wanted training and the government undertook to help
Extension services worked with Mazingira to provide the specially-designed urban farmers' training
Trainees have to develop a follow-up project, which is monitored in their areas.
Twenty years on, these courses still take place. There is urban market demand for local produce; NEFSALF can provide training and problem solving for farmers in towns and nearby rural surroundings to reach the market successfully.
After the training, many trainees continue to work together in a variety of different ways.
The farmers' network set up its own gender-balanced structure and sub-groups emerged:
The Women's Hub meets monthly and the members contribute to shared savings. Moving to credit and loans, members have expanded their enterprises, adding value to food products.
There have been several Youth Hubs but young people get older! The current NEFSALF Youth Hub has a UA demonstration plot at a Nairobi primary school.
Sectoral, commodity groups have started, such as a Rabbit Hub. Even though the group no longer meets, rabbit farming and rabbit meat have taken off in Nairobi, migrating from the informal to the formal sector. A rabbit slaughter house was set up.
Older trainees have started a Practitioners Hub to counsel younger farmers. Marketing their value-added produce is a current priority.
NEFSALF members and trainees also freely associate with others and form their own enterprises and groups.
Contact: Samuel Ikua, Samuelikua@gmail.com
http://mazinst.org/our-work/nefsalf/
---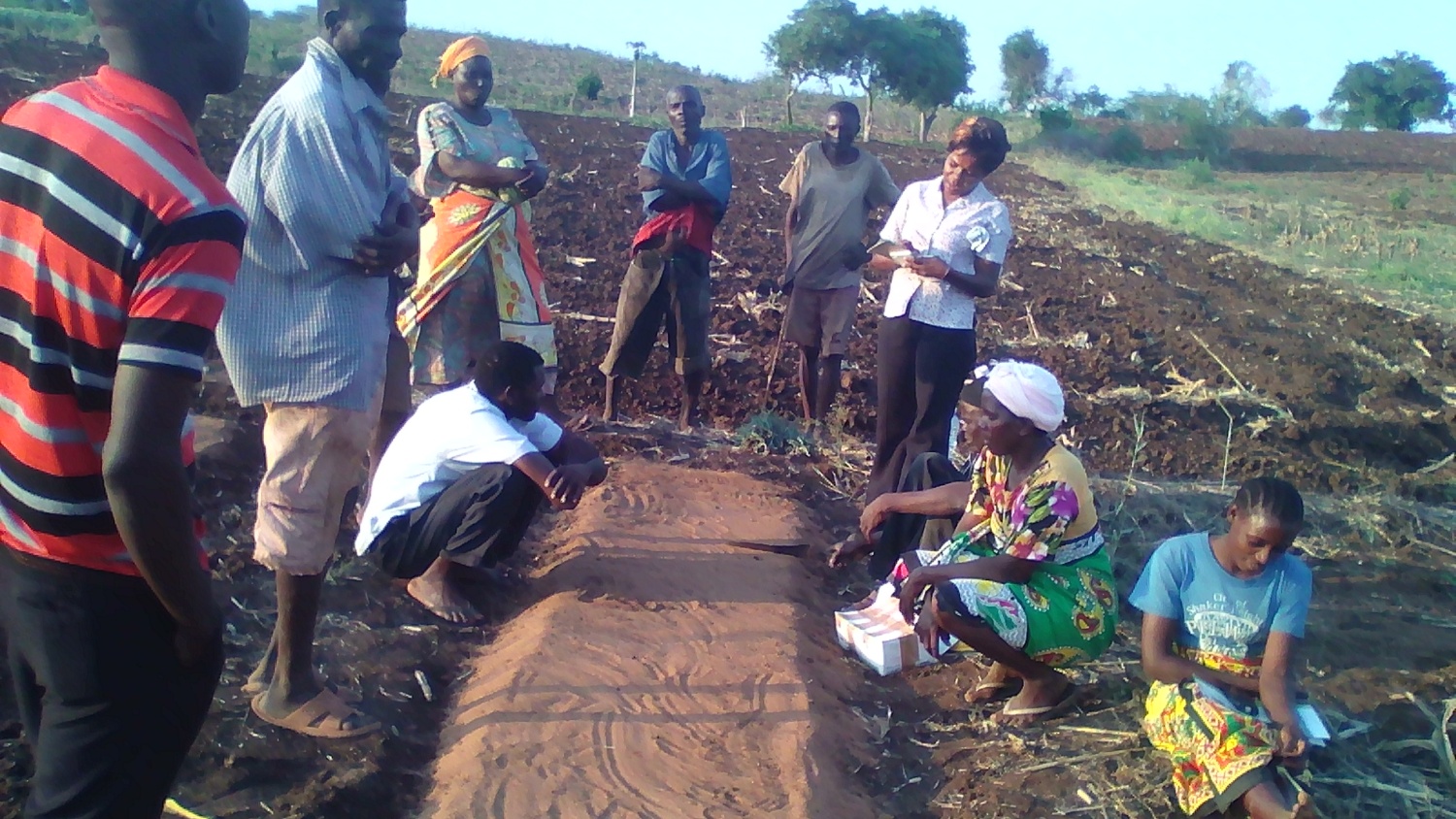 Coast Urban Food Security, Agriculture and Livestock Forum (CUSALF)
A group of urban farmers from Kenya's Indian Ocean coast first met up in Kisauni, Mombasa in 2014. With NEFSALF as a model, they began regular meetings as CUFSALF, a registered community based organization.
Members of CUFSALF attended NEFSALF training in Nairobi in 2015, where they learned new skills and received encouragement to connect to the city government of Mombasa. Like Nairobi, Mombasa has accepted and managed UA since devolution in 2013 (see case study on Nairobi). Connections to other County governments at the Coast – Kilifi to the North and Kwale County to the South – have also been developed.
Groups producing vegetables and poultry are located in various urban centres:
20 vegetable groups and many individuals produce fruits and vegetables – watermelon, brinjals, amaranthus, mchicha (spinach) and tomatoes;
20 poultry farming groups and many individuals do poultry farming. They have a ready market for eggs and chickens for meat, and are being assisted by the County Government with supplies of day-old chicks
4 Beach Management Units (BMU). One women's group protects and raises mangroves, which grow in salt water, protect against erosion, and create a rich marine environment.
Protection of mangrove swamps is a particular issue for CUFSALF, as they are under threat by growing urban development: mangrove poles are in demand for roofing. Actions include the nurturing of seedlings to regenerate shore areas around Mombasa, and plans for bee-keeping, both to scare away would-be pole thieves and to provide honey.
Contact: David Karisa, davidkarisa41@gmail.com
---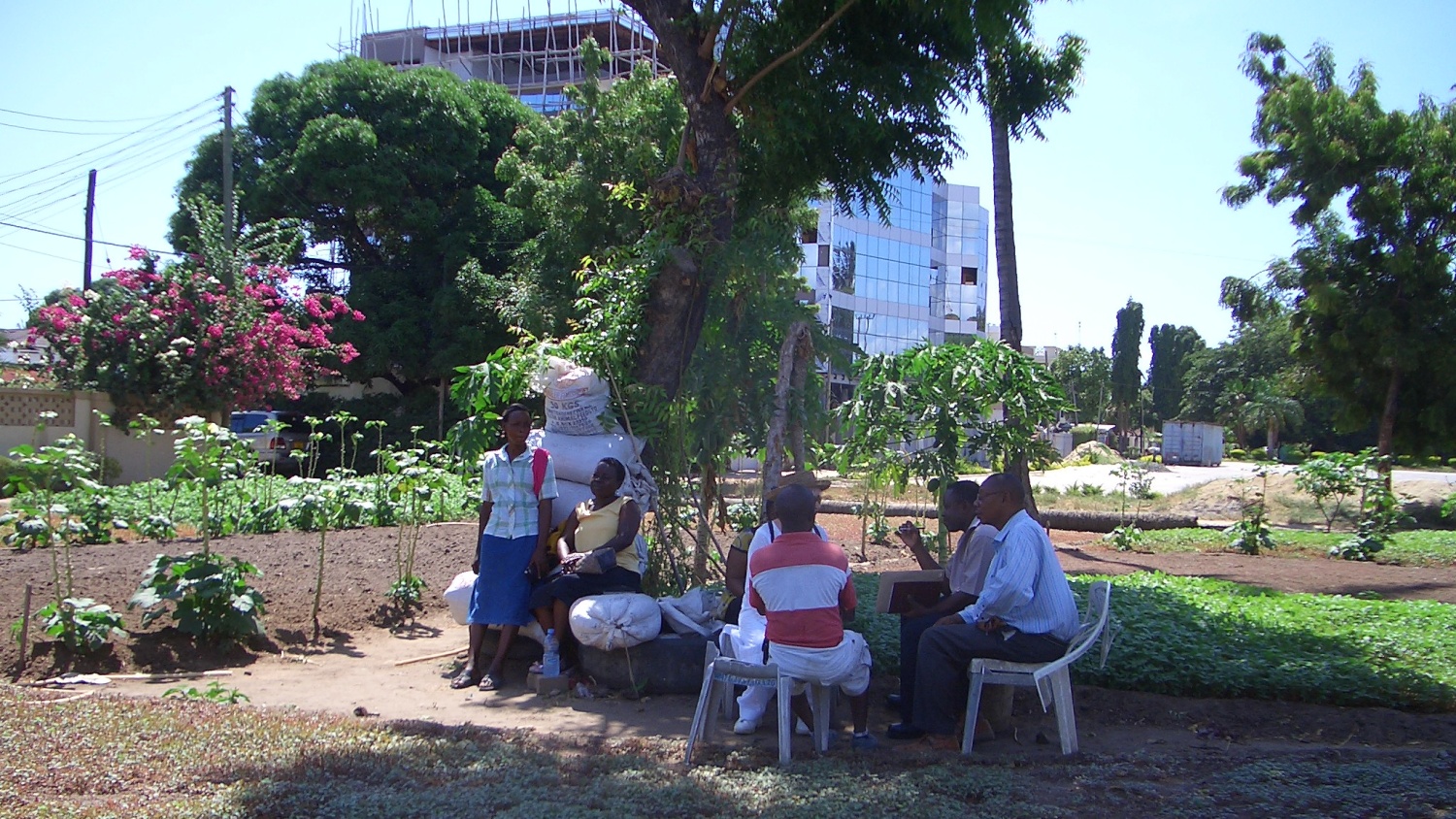 Tanzania Food Gardening Network (TaFoGa Net)
TaFoGa Net originated within a Sustainable Cities International (SCINAP) framework in 2009 and registered as an independent NGO in 2011. It is a member of Agricultural Non-State Actors (ANSAF), Sustainable Sanitation Alliance (SuSanA) and affiliated with RUAF through its links to Mazingira Institute in Kenya.
TaFoGa Net was driven by the lack of connection between UA actors in the city and across the country. TaFoGa Net:
works with small scale urban farmers, vegetable producers, livestock farmers and all urban stakeholder, building capacity of different actors;
collaborates with Dar es Salaam City Council (DCC) and its constituent municipalities;
advocates on behalf of urban farmers, and promotes participatory management of UA (land access for urban farmers is a critical issue);
provides a shared platform on environmental management and food and nutrition security;
creates, shares and uses knowledge, expertise, practices and innovations.
TaFoGa Net also provides training with partners on solid waste management through composting, urban agriculture, community participatory planning in unplanned settlements and local tourism.
Contact: Fred George Njegeja, njegeja@gmail.com
https://www.facebook.com/tafoganet/